Why Choose MCM?
Trust is Valued and Earned at MCM Air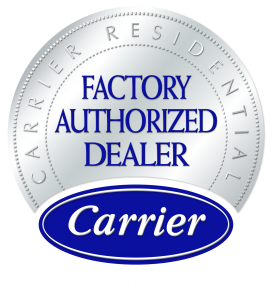 Our customers know that we'll be there when you need us and our solutions will be exactly what you need. Sometimes a service call is small and easy to fix and other times we'll help you select the right solution to replace your current heating and cooling equipment. Either way, every customer experience is based on trust, loyalty to you and our 100% commitment to your satisfaction. Serving homeowners in the Oshkosh, Winneconne and Neenah area.  A smarter house is a better home.
Our satisfied customers speak for themselves. Our uncompromising integrity and 100% Satisfaction Guarantee ensure that we'll exceed your expectations. We deliver furnace filters to your home and delivery is free!  Serving homeowners in the Oshkosh, Winneconne, Neenah and the Appleton area.
MCM Air is focused on helping our customers obtain the highest quality for the best possible price.  That's why we are now providing price estimates to you, before the work is done.  This way you know what the cost will be and can rest assured there will be no "surprises" as to the cost when we've completed our work.  
MCM Air technicians are NATE Certified. North American Technician Excellence certification is about professionalism, pride, knowledge, proficiency and consumer trust. NATE-certified technicians are experts in residential HVAC and light commercial HVAC.
We treat our customers like family. We appreciate your business and you'll see and experience our commitment to customer service that makes us your lifetime service provider to ensure your home comfort.
Our customers count on us to be there for you today and into the future. Customers for life. Serving homeowners in the Oshkosh, Winneconne and Neenah area.
MCM Air begain as MCM Builders in 1976. We've been in the business over 30 years and our knowledge of new construction and remodeling make us the best choice in the Fox Valley.
As your Factory Authorized Carrier dealer, our heating and cooling solutions are supported by the best research and development team in the world – Carrier. We will bring the latest HVAC technology into your home or office giving you the value and quality that is only provided by the best, Carrier
Heating & Cooling Market Leader
At MCM Air our entire staff is committed to you and the best possible heating and cooling systems available. We're innovative, creative, effective, and we'll exceed your expectations. Serving homeowners in the Oshkosh, Winneconne and Neenah area.
We Service All Makes & Models
When it comes to servicing your heating or air conditioning system, our skilled technicians are trained to work with any and all equipment. If it heats or cools, we can fix it. Serving homeowners in the Oshkosh, Winneconne and Neenah area.
Sheet Metal Fabrication is a customer service we provide that adds value to our customer service experience. Because we custom make all our sheet metal ventilation equipment, we are able to build exactly the right ventilation system for your home or office.
We can guarantee that every area of your home or office is cool in the summer and warm in the winter. Zoning gives you personalized comfort in any room in your home.  We install zoning to existing systems, especially for two story homes and finished basement projects.
New Construction or Remodeling
Our technicians work with builders, re-modelers, architects and homeowners. We can handle any job big or small. Serving homeowners in the Oshkosh, Winneconne and Neenah area.
MCM Air was founded in 1976 and began as a custom home builder, specializing in new home construction  serving the Winneconne, Oshkosh, Neenah, Appleton and Green Lake communities.  As the need and importance of quality home heating and cooling systems increased, MCM Air made the transition to being a full service Carrier Factory Authorized Dealer.  Today our commitment to our customers continues with our 100% Customer Satisfaction Guarantee.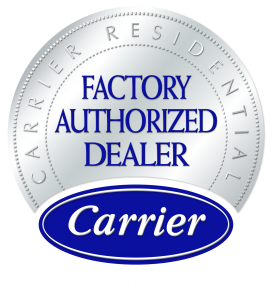 When you purchase new Carrier equipment for your home from MCM Air, your equipment is covered for one year as part of our 100% Customer Satisfaction Guarantee.  New Carrier furnaces, air conditioners and related equipment come with a 10 year parts only warranty.  We'll register your equipment with Carrier to ensure maximum part warranty coverage.  We recommend that you have your furnace and air conditioning system cleaned and checked seasonally, so you have peace of mind that your heating system will last a long time. Carrier is the most reliable and most researched heating and cooling system in the world today.
Carrier Factory Authorized Dealer
Carrier Factory Authorized Dealers are the home heating and cooling experts to turn to. They are your single resource for all your home comfort needs, from tailoring your ideal comfort system to installation, service and beyond.